Posted on February 1st, 2007 by
retsgip
- 3,348 Views
Antabuse Without Prescription
Prozac No Prescription
Prednisone For Sale
Synthroid Generic
Buy Neurontin Online
Erythromycin Without Prescription
Acomplia No Prescription
Motilium For Sale
Avapro Generic
Buy Erythromycin Online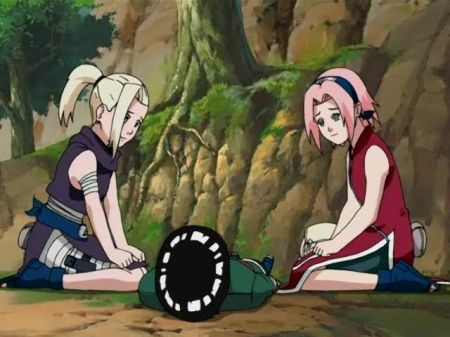 Lee: "Sooo…who's going first?"
Rating: 7/10
Not quite what I was expecting, but it worked out pretty well. I still think the writers are retarded for throwing in the "use shukaku powers" arc right before the time skip. Well, whatever, there's not much we can do about it now, but at least we know that next episode Naruto leaves town, and hopefully never comes back.
You can tell he's enthusiastic about his new mission…
I guess it's cool that they'll involve Kakashi somehow into Naruto leaving town. The scene will probably reflect the sort of atmosphere that might feature a father sending his kid off to summer camp…for three years. I wonder if Kakashi and Jiraiya save the day next episode, or they arrive afterwards and send Naruto away. From the looks of it, Naruto will have everyone there to say good bye to him as well (except Tenten lol). I'm just glad he's finally leaving, and the new storyline will finally start up again. Jesus it's been a long run.
His balls are inert
What the FUCK is with his penis sword, and the two glowing balls? Judging by his sexy voice I'd have said his balls have dropped quite far, but obviously that's not the case. They're clearly floating at head level. I feel bad for him kinda though, he needs like a street performer who knows how to swallow swords in order to satisfy himself. Ah well, shit happens you know? Kids these days will do anything for power…
Gaara, you've got something on your chin…right there–er no, oh forget it
Not much happened this episode except for us watching Gaara change into his Shukaku state. I almost felt like I was watching a DBZ episode, except the fighting was worse. Yes, I just said I'd rather watch people disappearing and shooting balls of energy at each other than watch Naruto jump into the air 5000 times only to get pwnd. I find the world of the ninja to be rather inconsistent these days, but I guess it can be explained with 3 words: "this isn't real."
To Naruto: If you don't fucking leave next week, I'm gonna kick your ass over the ledge that Jiraiya threw you off of. Then I'll spit so that when you finally explode into a million pieces at the bottom, I'll desecrate your corpse with my saliva. Peace.
-Retsgip