Posted on January 7th, 2007 by
retsgip
- 1,306 Views
Bartender - 05 - Things Forgotten In a Bar
Rating: 8.5/10
The title says it all. Bartender bent me over like the submissive anime viewer that I am, and the way they worked in Hemingway to their story pwned my butthole. I never lie, so you know this must be true. If this bar were real, I'd be in there every day…not that…I'm an alcoholic or anything. More along the lines of being gay. Umm…happy gay, yeah?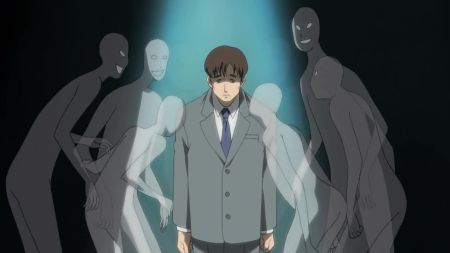 Straight out of NHK
It was pretty slick how Sasakura-san ended up helping this hopeless motha. One of the hardest things that I've ever encountered in life is trying to boost someone's self-esteem when they've already gone past the point of accepting themselves as a failure. What makes this even more impressive, is that Sasakura barely knows this guy, and is still able to help him. I admire him for his ability to help people, because I too strive to be helpful, and watching this is almost inspiring. [This is me bending over]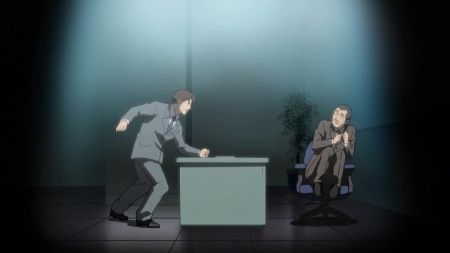 He grew some balls and yelled at his boss, grats

I'm not sure how many people really know of Ernest Hemingway or his writing, but some would say he's a rather influential for 20th century fictional writing. I haven't actually read "The Old Man and the Sea" but I know about it, and I was impressed that it was somehow worked into Bartender's plot. I thought it paralleled the feature customer's story rather well, but I'm also the guy who watching Naruto fillers and Lovedol *shrug*. I also liked the artwork during the story, although I didn't take any screen shots for those who don't actually watch this show. [This is Hemingway pwning my backside]
And on kind of a side note, I'm REALLY digging the Bartender OST. I don't know if it's because I don't really listen to J-pop or anything related to Japanese music, or if I'm just really into the kind of music they play, but either way I think it's awesome. It also creates a realistic and relaxing atmosphere. Did I mention the narrators voice is smooth as silk and I just wanna rub my face all over it? Maybe I shouldn't have said that, oh well.
-Retsgip